Continued Worldwide Expansion for August Race with new exclusive Marine Plus Partnership for Australia & Kiwi Yachting for New Zealand
As part of their targeted focus on international expansion announced earlier this year August Race the UK manufacturer of the renowned cleaning and protection products has entrusted Marine Plus for distribution of their range throughout Australia and New Zealand.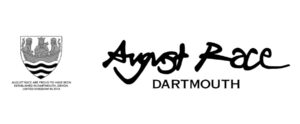 "It was always our intention to match the quality and provenance of our UK distributor E.P Barrus in our international partnerships and we believe with Marine Plus this has been achieved" says Sarah Wallbank, CEO. Since their establishment in 1994 Marine Plus have become recognised as one of Australia's premium suppliers of quality marine and leisure products representing world class brands such as Gill Marine, Baltic and International Paints.
Sarah continues "We have been bombarded with requests to expand our distribution in Australasia from end-users and marine businesses alike as the reputation of our products and their effectiveness grows within the industry so this is a fantastic turn-key solution to service that demand".
The company behind products such as Liquid Rib have been first to market in recent times with their SUP Cleaner and Protection kit and their innovation has been rewarded with this kit fast becoming a best seller. "We use the highest levels of UV protection in the industry in our products and this is especially important when protecting vessels in climates such as the Pacific" Sarah affirms and it is the company's emphasis on protection rather than landfill or replacement that strengthens their Eco offer.
The Marine Plus development is part of a series of recent strategic distribution partnerships with Aura Marine in Poland and also G-Force taking on the brand to distribute in their network throughout the Bahamas. This rapid expansion has necessitated August Race moving to a larger premises in Dartmouth as of this month.
"It's been a very busy few months but we are thrilled with the quality of the distribution network we are building, with more announcements due in the autumn so watch this space!"
For more information visit august-race.com