Highfield Boats will attend the 2023 Club Marine Perth Boat Show, 15 to 17 September at Perth Convention & Exhibition Centre and Elizabeth Quay, hosting the launch of the 2024 Sport models, the 9m and 7m.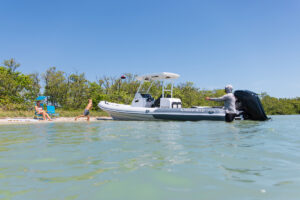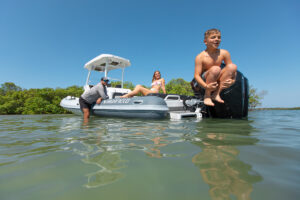 WA Dealer, Steve Simpson from RIBworx in Fremantle, says the show is the biggest show in the West and he's looking forward to presenting the new Highfield models.
"We will have a couple of small tenders, the e-propulsion 360, Patrol 600 and Sport 700, 760 and 900. This is the first time the 900 has been over here so we're really excited to have the flagship model to exhibit. It's all about bigger boats now. People are doing trips to Rottnest and they're looking for a bigger RIBs to handle the conditions."
Steve has operated RIBworx in WA for eight years and says he has seen RIBS grow in popularity.
"There is a growing demand for RIBS. They are durable, have a built-in fender, they're dry, offer a stable ride and can carry many more people than boats of a similar size."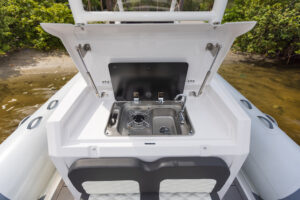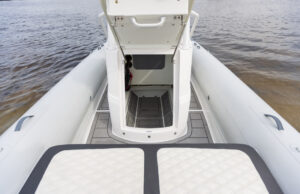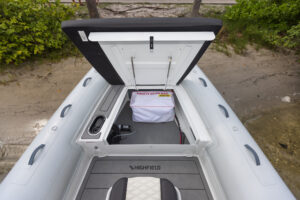 Rated for up to 15 people, the new Highfield Sport 900 is equipped with bow and stern sundecks, kitchenette with fridge, shower kit and integrated rear seat with cushion. Other standard features include EVA teak throughout, integrated fuel tanks, superb diamond stitched upholstery, bathing platforms and Sunbrella top.
The SP900 boasts amazing seakeeping abilities, all-weather hull design and long-range capability so owners can maximise their time on the water. A hull deadrise angle of 26 degrees will give you assurance in the toughest conditions.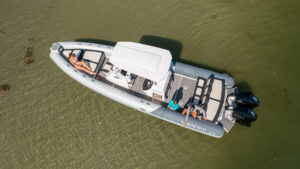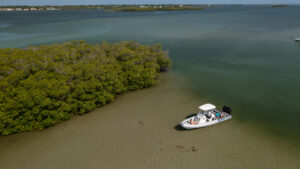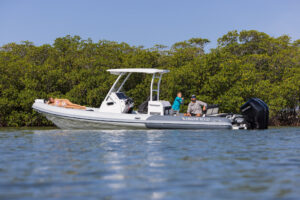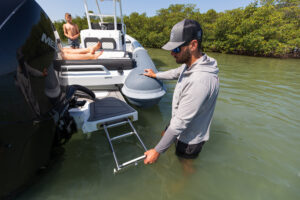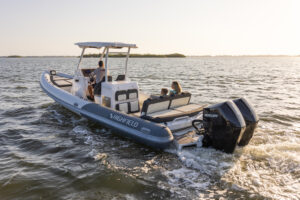 Peter Pembroke, Highfield Australia's National Sales & Marketing Manager will also attend, predicting high demand for the new, larger models in Western Australia.
"WA has a very strong, active owner base. They are keen divers, water-skiers and take their families and friends out on their Highfields around Rottnest Island and further up the coast for surfing and snorkelling. The new models are ideal for these kinds of adventures."
As Steve explains, RIBworx is working up to some owner events over the summer.
"The vast majority use them as a tender to their bigger boat, but there's a handful of people using them as their only boat for day trips, diving and fishing and that's growing. Owners enjoy trips to Rottnest and up and down the Swan River, which is very popular."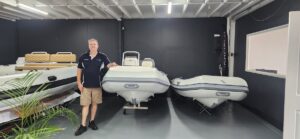 Highfield Boats will be on show at the 2023 Perth Boat Show. For more information, visit highfieldboats.com.au and ribworx.com.au.