OzFish Unlimited and Cockburn Power Boats Club have signed an historic agreement which will help make this year's Seeds for Snapper the best ever.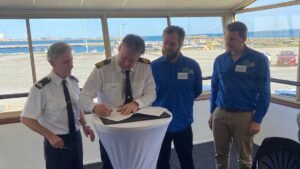 A Memorandum of Understanding was signed by OzFish, Australia's fishing conservation charity, and the Power Boats Club on Friday at a special ceremony at Cockburn Sound which was also attended by Minister for Environment and Climate Action Reece Whitby, Member for Fremantle Josh Wilson and Member for Cockburn David Scaife.
Steve Pursell, OzFish Project Manager – Western Australia, said the MOU represents an alliance founded on shared values of environmental stewardship, community engagement and the preservation of our marine ecosystems.
"We are very lucky to have the Cockburn Powerboats Club's support in providing us with this tank site this year and into the future. It gives the project long-term security that is vital," he said.
"This year we also hope to engage more boaters and club members."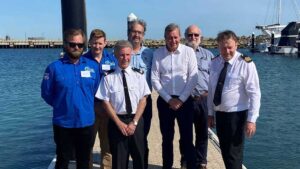 Seeds for Snapper is going from strength to strength as it enters its sixth year through a long-standing partnership with the University of Western Australia.
From humble beginnings the project has now grown to become Australia's largest community seagrass rehabilitation project. Last season more than a million seeds were released.
And all of this work couldn't happen without the support of organisations like the Cockburn Powerboats Club and our current funders Water Corporation, Synergy and BCF Boating, Camping, Fishing who have really made seagrass restoration possible.
"Thank you to all of our funders and supporters to date including our suporters City of Cockburn, Kwinana Industry Council, One Fish Two Fish, Adreno, Scubanautics, Dive Locker Fremantle and Perth Dive and Fish," he said.
"We have volunteers from all walks of life from school students to retirees.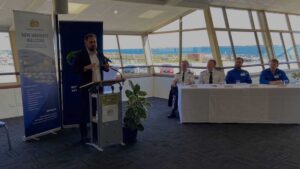 "We are not only here to restore seagrass but we're here to unite the community to look after this precious ecosystem for many, many years to come."
Cockburn Power Boats Club Commodore Stephen Knight said signing the MoU was a significant moment for the club.
"This very historic occasion will help ensure the future of Cockburn Sound for all West Australians, both now and into the future," he said.
"This of course opens up valuable opportunities for many of our members to become involved in the Seeds For Snapper program in various ways to support this very important initiative."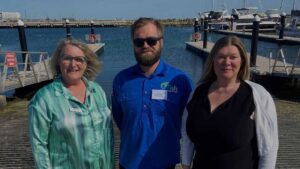 He said that the club is invested in looking after the Sound on land and water "in a very responsible environmental way".
Minister Whitby acknowledged that seagrass has decreased dramatically and was thrilled the Seeds for Snapper project was working to restore the habitat.
"Who knew you could get a snapper from planting a seed. Sounds like a pretty good deal to me," he said.
"There are multiple uses and pressures on this very valuable ecosystem. And it's taken a toll.
"Cockburn Sound plays a very important role economically, but it also has a very important role socially and culturally.
"We know that anglers love it, we know that communities love to get on the coastline and to swim in the Sound. We know the significance of this for our community and why it's so important."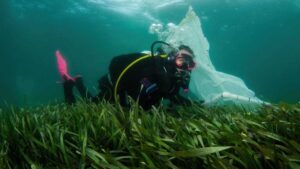 He added that he hoped to see more funding delivered to this project.
"There's a very important role for government to play, but it's never governments alone that can do this," he said.
"It's all sorts of issues in the environment, wetlands or wherever you want to look, we can't do it alone. We're going to rely on business. We're going to rely on communities, we're going to rely on individuals to play a role."
Long-term program partner, Recfishwest, was also present to support the MOU signing and Operations Manager Leyland Campbell described Cockburn Sound as the spiritual home of recreational fishing in Perth.
"Its sheltered waters have provided safe, accessible, enjoyable fishing for generations," he said
"Its seagrass meadows support a huge range of species and provide an important nursery habitats for many of our favourite fish.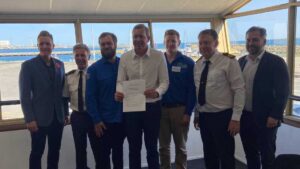 "The unique hydrodynamics of the Sound also play an important role in supporting the largest spawning aggregation of snapper in the West Coast bio-region.
"There aren't many places in the world that have all this on the doorstep of a capital city. It truly is a very special place.
"No one cares more about the health of our aquatic system than recreational fishers. After all, our fishing experiences rely on a healthy environment."
For more information visit ozfish.org.au