At METSTRADE Show 2023, ATL Composites, Australia and their joint venture partners, von der Linden GmbH based in Wesel, Germany, exhibited the DuFLEX, DuraKore and Featherlight panels range, manufactured by their joint venture company, vdL Composites GmbH.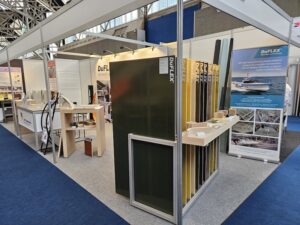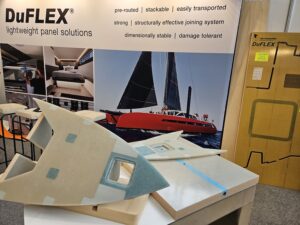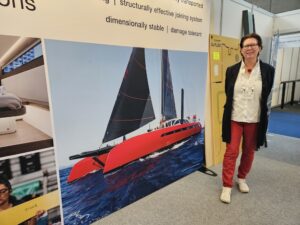 For 11 years ATL Composites and M.u.H. von der Linden have worked together to supply customers across Europe in a range of different industries, including architecture and construction. ATL in Australia supplies all the resin used in the panels made by vdL Composites for Europe.
From the start of opening day, Director at ATL, Lorraine Duckworth said the visitor traffic was heavy, noticeably up on previous years, with "ever expanding international visitors interested in composite construction".
"An interesting trend this year is strong enquiry from companies on reducing the weight and speeding up the construction process of interiors for boats, in both power and sail," she commented.
"Our Featherlight panels are the best option and are available with E-Fibreglass or Carbon Fibre laminates and low to medium density core materials."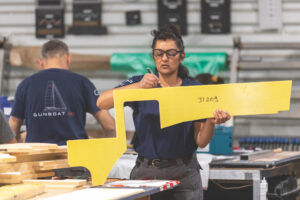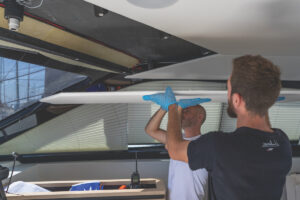 Specifically designed for non-structural interior applications, Featherlight panels complement the DuFLEX Composite panel range and have been developed to optimise weight and dimensional stability, making them ideally suited for the construction of interiors for luxury and high-performance motor and sailing yachts.
Featherlight panels are available with a choice of low-density PVC foam or PET cores to provide superior levels of stiffness, and thermal and acoustical insulating properties.
Curved surfaces in these lightweight panels are achieved without effort by simply kerf-cutting the inside skin. The need for elaborate moulds is not necessary, Featherlight only needs simple jigs to form a variety of corners and curves.
Typical applications for these lightweight building panels include marine cabinetry, non-structural bulkheads, floors, doors and general fitout.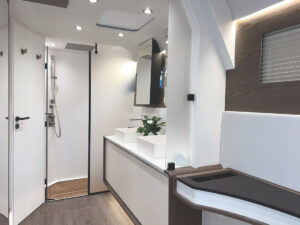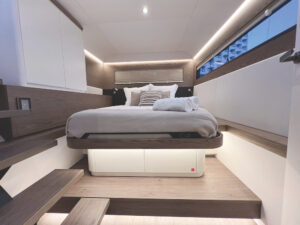 The ideal case study and example which features on the vdL Composites GmbH promotional banners at METS are the catamarans built by Gunboat in France.
"The featured Gunboat 80 panels are laminated with Carbon Fibre with Divinycell H80 cores for ceiling cladding and non-structural bulkheads."
The high-performance sailing catamaran and flagship model from the French shipyard, the Gunboat 80 is designed with the promise of "more space, more speed and a high level of customisation".
Able to adapt from superyacht-style cruising to performance-optimised racing, its charactised by "sensational helm feel, aerodynamic design and Grand Prix construction".
The shipyard prides itself on "boutique craftsmanship and high-tech, semi-custom yacht construction, with close attention to quality, structural integrity and safety.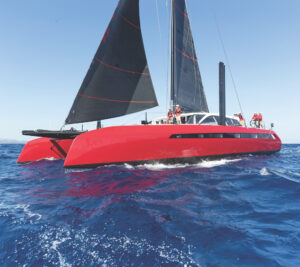 "At METS, we are excited to meet our customers and hear about their projects and plans, as well as introducing more boat builders to our products."