More than 40 Marine Rescue NSW volunteers and staff have taken part in the Service's first flood rescue and operation induction training at Brunswick Heads and Mullumbimby.
The training is part of Marine Rescue NSW's focus to enhance its on-water flood rescue capability in support of the NSW State Emergency Service when additional resources are requested during a weather emergency and was centred on the Service's new Multi-Purpose Vessels, and associated equipment funded by the NSW Government following recommendations from last year's Flood Inquiry.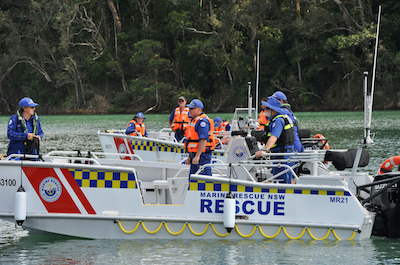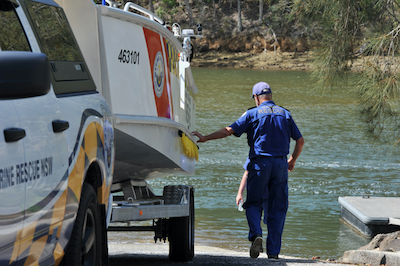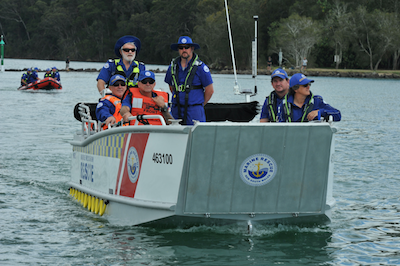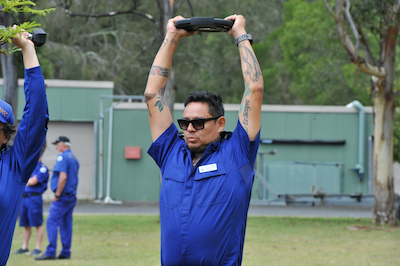 Marine Rescue NSW General Manager Training and Capability Brad Whittaker said members from the Brunswick, Point Danger, Ballina, Evans Head and Port Macquarie units took part in a variety of activities to ensure they are rescue ready in the event of being called to assist other agencies during a weather emergency.
"The training has taken our members out of their normal operating environment and focused on what they would do in a flood deployment, looking at the vehicles, the trailers, the launching and the special operational equipment they'll need in those environments.
"It's about familiarisation with our new vehicles, vessels and other lifesaving appliances.
"Over and above Marine Rescue's normal operations, it's about increasing our capability to help in multi-agency events, particularly large scale emergencies in New South Wales," Mr Whittaker said.
Marine Rescue NSW participants also underwent a swimming and strength test to meet the standard for flood rescue operators in NSW.
Marine Rescue Brunswick volunteer Sam Saulwick said the new six-metre Multi-Purpose Vessels will play a vital role in saving lives during flood emergencies.
"100 per cent, they (Marine Rescue NSW) have obviously put a lot of thought into what they are going to be used for and making sure they are purpose built with a lot of thought into the design and construction.
"They (the Multi-Purpose Vessels) are really user friendly," he said.
Mr Saulwick enjoys the camaraderie within Marine Rescue NSW and said the bond that developed amongst volunteers during the training event will help when crews are assembled and deployed to assist with flood emergencies.
"What it is doing is bringing us all together as a state-wide collective and from that when we come across some of these emergency situations we can all act in the same timely manner and hopefully respond and get out there and make a difference," he said.
Mr Whittaker thanked Marine Rescue Brunswick Unit Commander Jonathan Wilcock for his initiative in coordinating the training event.
The program will enhance Marine Rescue NSW's flood operations response capability and enable the Service to deploy state-wide when the NSW SES or other agencies require assistance.
Marine Rescue NSW is a volunteer based not-for-profit professional organisation dedicated to keeping boaters safe on the water and supporting local communities.