High-visibility touchscreen display for fully customisable sailing data
Raymarine has announced its new Alpha Series has won the 'Navigation and Communication' category of the 2023 DAME Awards at the METSTRADE industry show in Amsterdam. Alpha performance displays are high-visibility touchscreen displays providing fully customisable and extensive data and graphical information, designed to be read quickly, accurately and at distance.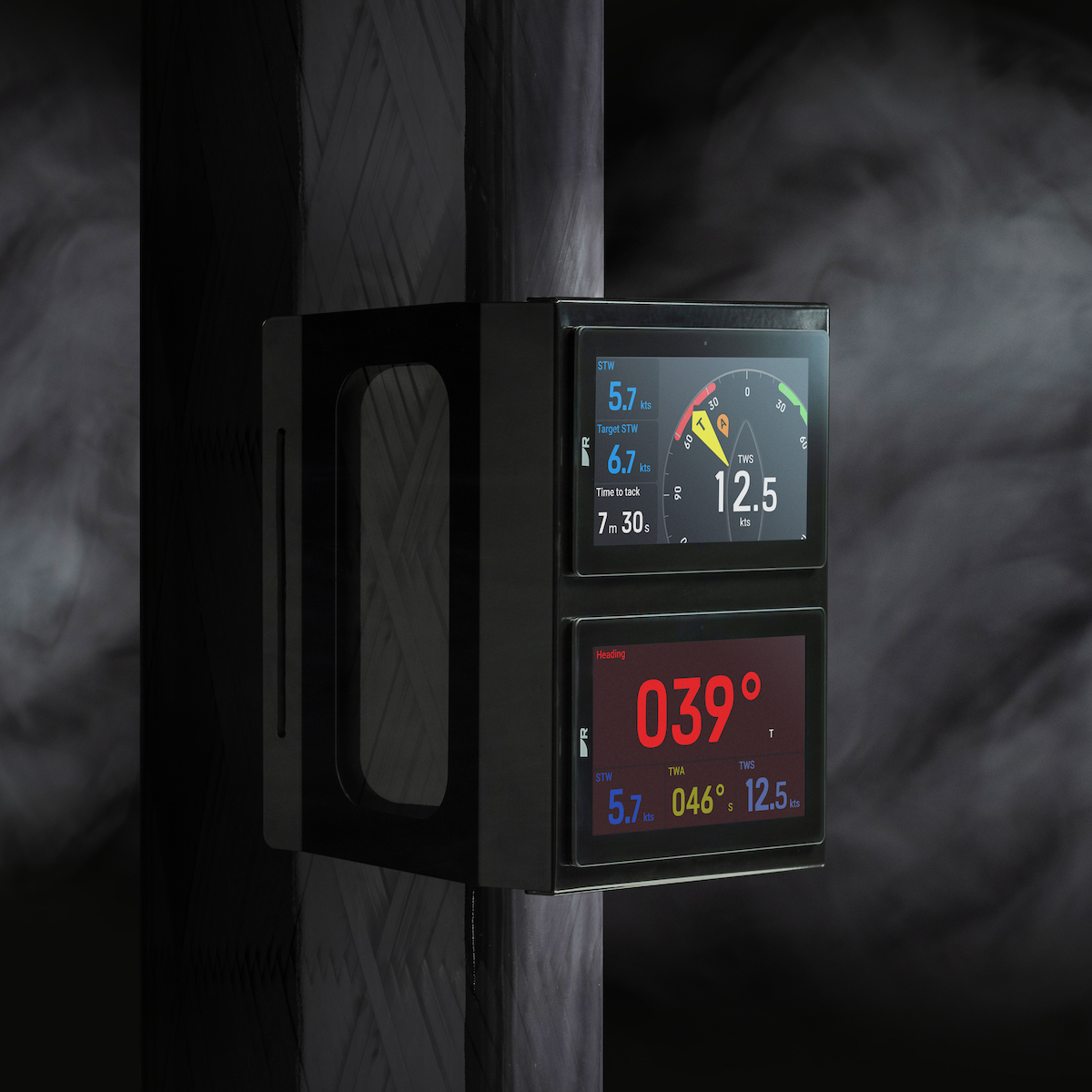 Optimised for helm or mast mounting, highly visible in a wide range of light and spray scenarios, and through polarised sunglasses, the Alpha Series is controlled and customised via touchscreen or remotely through a networked Raymarine Axiom chartplotter.
Designed for sailors, by sailors, the Alpha Series take tactical and situational awareness to a new level.
Available in both 7″ and 9″ display sizes they can be helm, or mast mounted in either portrait or landscape view and only require a single cable for data and power.
Grégoire Outters, General Manager at Raymarine said: "We are thrilled to be announced as a winner at the 2023 DAME Design Awards. We are very pleased that the judges saw how the Alpha performance displays are so much more than just sailing instruments. As part of a Raymarine Axiom network, these attractive displays can be configured into a hugely powerful performance sailing, navigation, and engine data system."
The win makes these two years in a row that Raymarine have celebrated success in these prestigious industry awards. The Raymarine YachtSense 4G Link router won the 'Marine Electronics and Marine Related Software' category in 2022.
About Raymarine
Raymarine makes high-performance marine electronics for the recreational boating and light commercial marine markets. With a legacy of marine navigation technology spanning over 80 years, Raymarine products are renowned today for their ease-of-use, rugged design, and reliability. We are continually innovating to deliver best-in-class sensors and intelligent navigation systems – making boaters' time on the water safer and more fun. Our range of marine electronics is available through a global network of dealers and distributors. For more information, visit www.raymarine.com.