The METSTRADE Show in Amsterdam, 15 to 17 November 2023, is the world's largest B2B exhibition of marine equipment, systems and materials.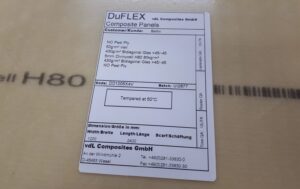 This year, organisers confirm there will be 1,300 exhibitors from 49 countries, estimated to attract around 17,000 visitors.
ATL Composites, Australia and M.u.H. von der Linden GmbH based in Wesel, Germany will again attend in partnership to showcase the DuFLEX, DuraKore and Featherlight panels range, manufactured by their joint venture company, vdL Composites GmbH.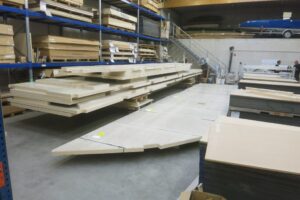 vdL Composites GmbH offers lightweight construction solutions to many of Europe's leading boat builders and design houses, and during the past 11 years, has also supplied customers in a range of different industries, including architecture and construction.
Inga Von Der Linden General Manager of MuH von der Linden GmbH and also partner in vdL Composites GmbH said, "We are looking forward to meeting customers from all over Europe, especially the technicians from France from Gunboat and Outremer, and our Italian customers from Itacat, to discuss new and upcoming projects, as well as evaluating our recent deliveries.
"From Finland, we expect to see our contacts from Baltic Yachts and Nautor Swan, as well as Schionning Design catamaran builders from Greece and Bulgaria and Grainger Design builders from other parts of Europe. It will be interesting to hear about the diverse Dutch projects for special designs of extendable platforms, and an interior designer specialising in outdoor superyacht furniture.
"Of special note and attracting a lot of interest is our range of sustainable products under the DuraKore brand of planks and panels. DuraKore products are manufactured with Diab ProBalsa® cores and laminated with a hardwood veneer providing a stiffer structure with less weight than conventional timber materials.
End grain balsa offers extremely high strength-to-weight ratio, exceptional shear and compressive strength, high impact and fatigue resistance, high thermal and sound insulation properties, good moisture resistance and low FST properties
The DuraKore planks is easier to form into shape, better to handle, and more durable.
"We welcome all interested brands and builders to speak with us about their unique needs."
The vdL Composites stand will be located at CMP 12.803 at METSTRADE SHOW, 15 to 17 November in Amsterdam.