The 2022 Sanctuary Cove International Boat Show (SCIBS) is back from 19 – 22 May 2022 with an all-star cast of trailer boats, bowriders, cruisers and countless other vessels in one incredible location at Sanctuary Cove on the Gold Coast.
Whether you are dipping your toe into recreational boating or are a pedigreed pro, SCIBS 2022 will have a whopping 25,000sqm of showcase space for trailer boats to meet consumer demand and increased interest in marine lifestyles.
From racy runabouts to fully equipped fishing machines plus plenty of apparel and accessories geared for all kinds of waterborne pursuits, the Sports and Leisure Precinct is guaranteed to float your boat with everything you need for your next adventure.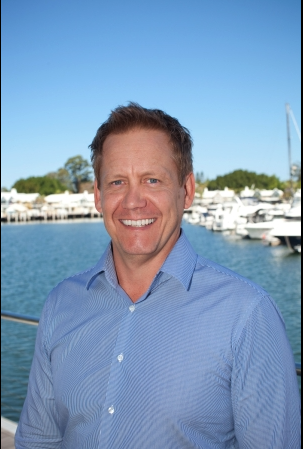 SCIBS General Manager Johan Hasser said the marine industry had witnessed a huge surge in boat ownership, buoyed by the popularity of recreational boating as a fun and safe leisure activity with wide appeal.
"Boating continues to be a standout leisure activity that is accessible to everyone all from first-timers and families through to seasoned sport fishers," Mr Hasser said.
"Presented by Mulpha Events, SCIBS looks forward to offering a dedicated exhibition area for trailerable boats, ensuring a wide range of options from entry-level compact models to larger sport cruisers."
Long-time SCIBS exhibitor Whittley Boats will bring its full fleet of trailerable boats and exhibit its new series with Mercury Marine outboard motors for the first time.
The range of five Sport Cruiser, three Sea Legend and three Fish Finder models will be exhibited on trailers to demonstrate towability.
Director of Sales & Marketing Alan Whittley said the Victorian-based, Australian-manufactured brand caters to a variety of budgets across different styles and markets from more affordable traditional-style fishing boats to unique trailerable family cruisers.
"We are a boating family, and this is reflected in our boats," Mr Whittley said.
"In the past 12 months, we have seen a gravitation towards boating in general with increased sales to first-time boaties, which is exciting because we haven't seen this for a while."
Another SCIBS stalwart, Gold Coast dealer Surf Coast Marine, will showcase several Suzuki-powered Quintrex trailer boats in the current range, including Cruiseabout and Freestyler bowriders, fishing side consoles and Trident off-shore cabin boats.
Surf Coast Marine General Manager Adam Dziewierz said the dealership specialises in family-fun bowriders and open boats that capitalise on the iconic Gold Coast waterways and further afield for extended boating holidays.
"The Quintrex bowrider is the quintessential Queensland experience where families can lounge on the front of the boat on a sunny day, while Renegades are the ideal entry-level fishing vessel," Mr Dziewierz said.
"We have found our customers appreciate being able to enjoy an outdoor lifestyle and find connection with our beautiful Queensland and Australian waterways in their Quintrex boat."
Quality Marine Clothing (QMC) will be on the ground to ensure SCIBS attendees look the part with new brands and products on display, including Code-Zero, a Dutch range of technical and casual lifestyle clothing and accessories and NautiBags, made from locally sourced recycled sails and handbuilt in Brisbane.
Marketing Director Duncan Curnow said QMC will have a massive stand at SCIBS 2022 that also includes the retail team for Ross & Whitcroft marine clothing and essential safety gear.
"We have attended SCIBS for 15 years and look forward to meeting new and old customers in the fun village atmosphere that the Show always offers," Mr Curnow said.
The 33rd Sanctuary Cove International Boat Show (SCIBS) is on from 19 – 22 May 2022. Tickets are on sale now via sanctuarycoveboatshow.com.au/tickets