These are some of the newly completed Riviera luxury motor yachts recently loaded for shipment as they make their way to expectant new owners and exciting boating adventures around the world.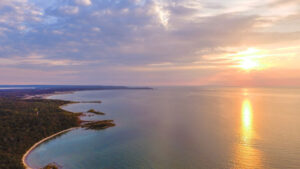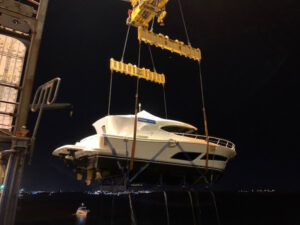 A 505 SUV on her way to a new owner, through our representative Onekama Marine in Michigan, where she will provide a world of boating enjoyment on the magnificent Great Lakes of North America.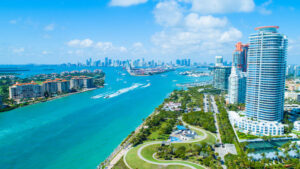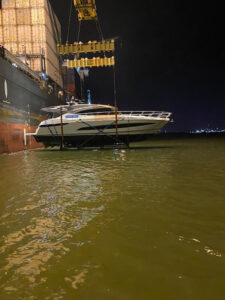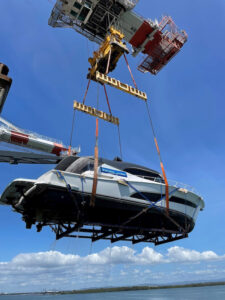 The balmy waters of Florida await this 645 SUV and 5400 Platinum Edition Sport Yacht as they are loaded for delivery to their new owners. Our representative OneWater Marine took delivery of the motor yachts in Florida.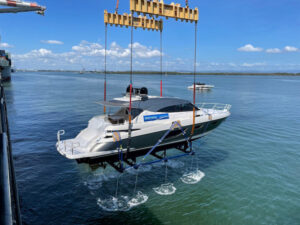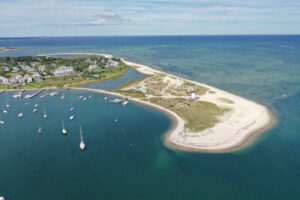 Loading in Brisbane, Australia, this new Riviera 6000 Platinum Edition Sport Yacht is making her way to Bosun's Marine and a new owner who is ready to enjoy the ultimate in stylish and sophisticated boating in the boating haven of Massachusetts.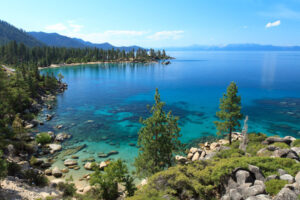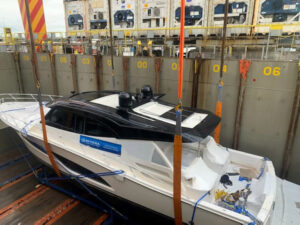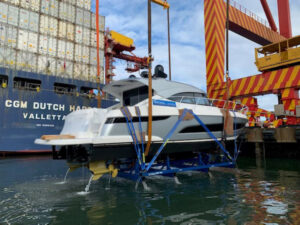 A Riviera 645 SUV and a 4800 Platinum Edition Sport Yacht being prepared for their journey to new adventures in sunny California following delivery to our west coast representative Sun Country Marine in the United States.