A thrilling two days of action on the water were enjoyed by all ages at the annual 2022 Riviera Port Lincoln Tuna Classic held from March 25-27.
Congratulations to everyone who participated in the event which attracted both Riviera and various other motor yacht owners from far and wide.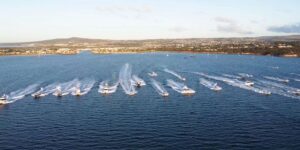 Among the 28 boats competing in this year's classic, which is supported by Riviera, were 11 Riviera motor yachts. An overall group of 145 adventurous boaters participated in the event this year. Shining a light on sustainable fishing, the Port Lincoln Tuna Classic is a catch and release event that only targets Southern Bluefin tuna and is the first of its kind in Australia to disallow three-pronged fishing hooks.
The competitive fleet caught and released a total of 819 tuna over the weekend.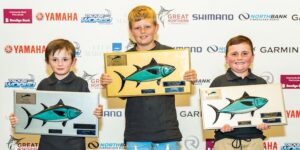 Special mention goes to the small-fry anglers under the age of 11 years who did an outstanding job aboard their respective boats. Pictured (from left) here are young winners Charlie Hodgens, 8, who caught four fish aboard Heatseeker; Jai Semmler, 8, with a catch of 15 aboard Dusty; and Brock Sammut, 7, with a haul of 12 fish aboard Checkmate.
Congratulations also go to Aiden Waller for landing this mighty tuna, his very first, aboard Laila Jane, a 52 SUV.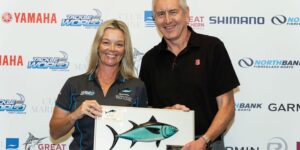 Pictured here is Melinda Muster, this year's runner-up female angler, being presented with her trophy by David stoeckel from Bendigo bank, a sponsor of the annual event. Melinda, a valued member of the team aboard Gotcha, a 36ft SUV, was among a strong contingent of ladies making their mark in this year's classic.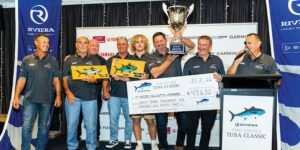 Overall champion angler of the 2022 Riviera Port Lincoln Tuna Classic was Dean Lewis, who caught and released 33 tuna aboard 'Thirsty Work'. David Buckland took home the overall champion boat prize with his boat 'Dusty', catching and releasing 78 tuna over the two days.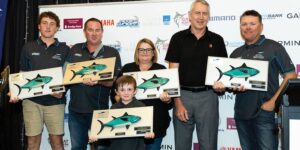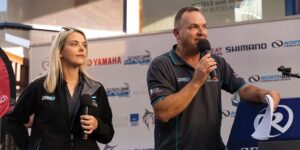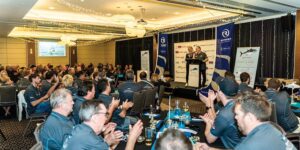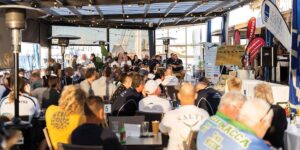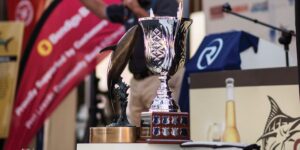 Full coverage of the event will appear in an edition of Riviera's Experience Magazine.