Australian Sailing has said it is proud to throw its support behind Pride Month this year, as the governing body for the sport looks to ensure all Australians feel welcome at their local sailing club.
"Diversity and Inclusion is one of the six Strategic Foundations of our Strategic Plan 'SAILING 2032' and a focus for Australian Sailing," said CEO Ben Houston.
"We are committed to ensuring that sailing is a welcoming and inclusive sport for all. Sailing is a great way to show how diverse and inclusive we can be as a nation, and we want to see sailing reflecting our communities. Inclusive sport equals inclusive communities, and sailing is part of this."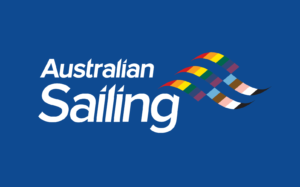 Some of the actions Australian Sailing has undertaken to begin the journey since the delivery of the Strategic Plan have included:
Delivering our first Diversity and Inclusion policy, aimed at ensuring people of all backgrounds feel welcome at Australian Sailing and ensure they have the support to perform to their full potential in the workplace
Becoming a member of Pride in Sport, signalling our commitment to further develop and enhance the inclusion of LGBTQ people within the sailing community
Featuring Diversity and Inclusion as the first of our themed months in March
Providing an opportunity for Australian Sailing staff to attend LGBTQ Awareness training, that will enable the team to understand some of the lived experiences and unique challenges for LGBTQ people and the impact to sporting organisations, among other outcomes
SAILING 2032 also includes a Diversity, Inclusion and Accessibility Strategy as one of the Foundation Projects. The strategy will provide the Australian Sailing community with guidance, resources and support to continue building on our strengths in the areas of diversity and inclusion, while tackling the barriers that may hinder true inclusion.
Australian Sailing High Performance Director Iain Brambell OLY threw the support of the Australian Sailing Team behind Pride Month, noting the importance of Diversity and Inclusion within the team.
"Respect is one of the stated Values of our High Performance program, and we pride ourselves on building a team of incredibly talented sailors and strongly encourage all members of the sailing community to pursue their dreams of being the next greatest Australian sailor," said Brambell.
"Homophobia has no place in our sport nor in our society, not now and not ever."
In February this year, former Australian Sailing Squad 470 sailor Amelia Catt was announced as a 2023 AIS Thrive with Pride ambassador.
"It's great to have the support of the Australian Institute of Sport in backing high performance athletes as it is so important to have LGBTQI+ visibility within sailing and sport in general," Catt said.
"Just to know that you don't have to hide your authentic self in order to perform at a high level, that in fact, it's the opposite."
To show our support for the LGBTQI+ communities during Pride Month, occurring in June across the world, Australian Sailing and the Australian Sailing Team will be incorporating colours from the Progress Pride Flag into their logos.
While this is just another small step on the journey, it will clearly display our support for inclusion in all aspects of sailing.