Marine Rescue NSW is urging boaters to be vigilant on the state's waterways this winter.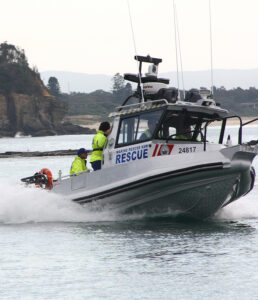 Marine Rescue NSW Deputy Commissioner Darren Schott said it is vitally important that boaters know the risks associated with cold water boating.
"Don't be fooled, water can be dangerously cold on sunny days, conditions can change quickly leaving boaters with less time if things go wrong," he said.
The drop in water temperatures during winter increases the risk of hypothermia which develops when the body temperature drops below 35 degrees Celsius.
"The bottom line is, cold shock and hypothermia can take hold fast and in some instances be life-threatening," Deputy Commissioner Schott said.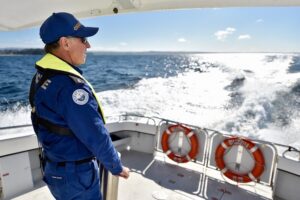 Whilst water temperatures vary across the state and are typically cooler in the Alpine Lakes, Murray River and South Coast, all boaters should be aware of the dangers during winter when water temperatures drop.
The Marine Rescue NSW Deputy Commissioner said preparation is crucial before going boating particularly in cold weather.
"Check your vessel, have it serviced and regularly maintained because fluids can thicken when the vessel is used in cold conditions.
"It is vitally important to check your safety equipment whenever you go boating.
"Lifejackets are an important item.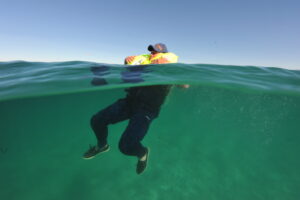 "In cold weather, dress warm and carry extra clothing in case you get wet.
"Log On and Log Off with Marine Rescue NSW via VHF Channel 16 or by the Marine Rescue app.
"If you do not return as planned, our volunteers will initiate a search," Deputy Commissioner Schott said.
For more information visit www.marinerescuensw.com.au
To keep up to date with all marine industry news visit www.marinebusinessnews.com.au