Specialising in custom furniture, the craftspeople at Buywood are broadening their sights into global yachting interiors, starting with their ingenious, expanding table.
A family enterprise that prospers over four generations is a feat to be admired. Founded in 1890 as Cameron & Sons, rebranded in 2000 as Buywood Custom Furniture, the family-owned and run business specialising in bespoke, handcrafted furniture is spreading its wings from commercial and residential commissions to extend its repertoire to superyachts.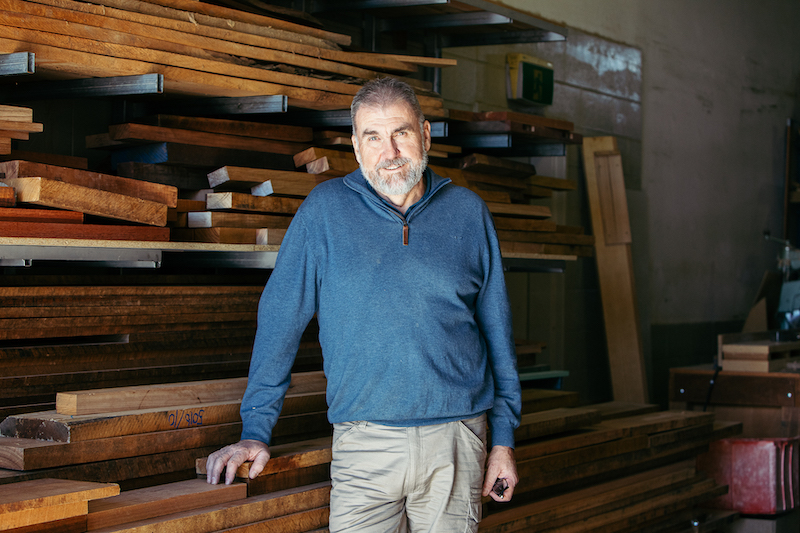 Led by master craftsman and fourth-generation furniture maker, Lee Kenny, the talented team at Buywood has their sights set on creating custom pieces for yacht owners.
"We work closely with clients on their bespoke projects, such as custom-designed boardroom tables, desks or cabinets," says Lee. "Every piece is handcrafted for an individual."
Having recently worked with interior designer, Sarah Egan at Boat Style on a complex 44-metre superyacht refit project and based on her insight into this niche segment, Lee says they are confident they can supply this discerning market.
"Our clients are Australia-wide, with some internationals who discover us via our social media and website. We are looking forward to building on this first foray into marine furniture and intend to show the global market that Australian craftsmanship is alive and thriving."
After a surge in demand during the pandemic, Buywood relocated from a 500-square-metre workshop at Alderley, Brisbane to a 1,500-square-metre site in Northgate, with a showroom in Fortitude Valley displaying examples of their work.
The team, who ranges from their 20s to their mid-40s, from diverse backgrounds – including a Michelin-starred Chef – are selected for their expertise in traditional skills and ability to master high-tech equipment, in the latest case, a 6-axis CNC machine from Italy – world-leading technology and the first of its kind in Australia.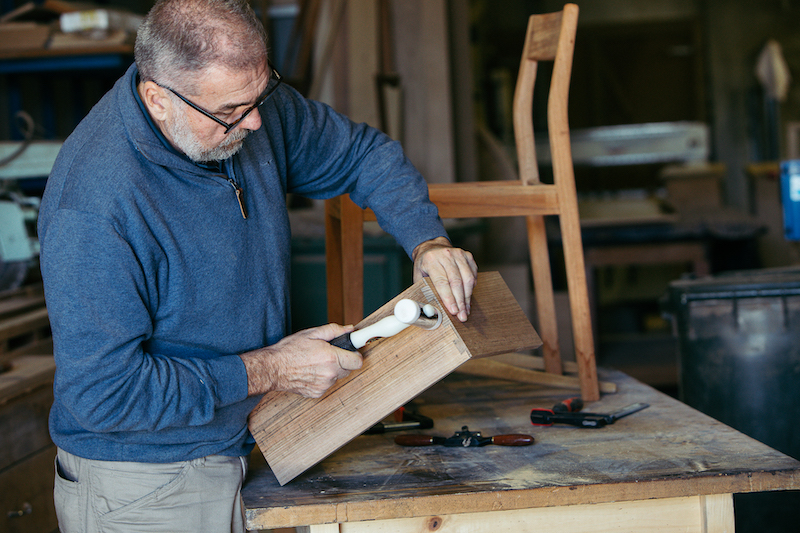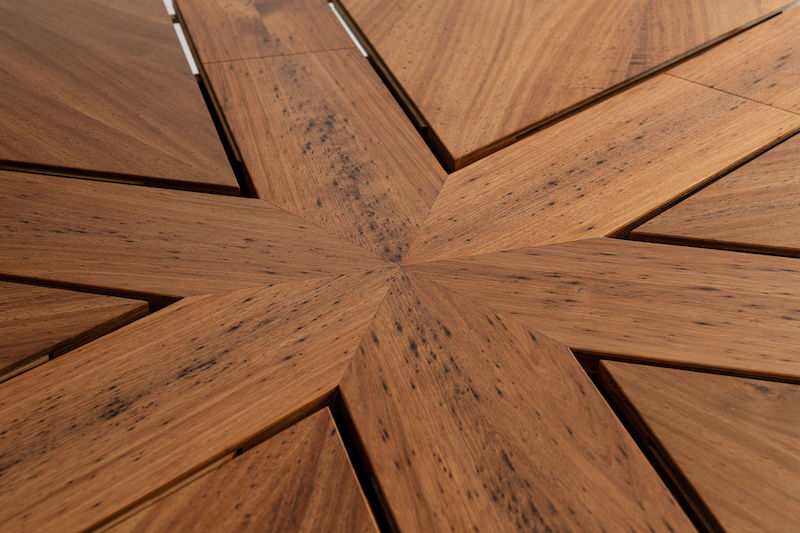 All of them share a passion for working with wood and a commitment to the ethos of "100 percent A-grade finish all round." The supervision and quality control of four master craftsmen ensure a superior level of finish.
"Our customers come to us with a concept or a picture of something they've seen," says Lee, describing the process.
"They are generally accustomed to bespoke design and have a good eye. They are very involved in the process, from the timber selection stage through to 3D sketches. Often their interior designers are involved as well. Once they sign off on the design, we begin production.
"Depending on the supply of timber, the piece is finished in eight to 10 months."
This is in stark contrast to the upper echelon timber furniture prized by superyacht designers and manufactured in Europe and the UK, which can have a lead time of 18 months to two years.
The piece that set Lee on the path to expanding to yacht furniture is an iteration of the iconic Capstan Table, the expandable table that is revered as an ornament as much as a practical item on board.
"The challenge of this form of automated table has always been on my mind," Lee explains.
"We started to develop one, then Covid interrupted plans and we were so busy with orders and expanding our workshop, it was placed on hold. Our Alpha Expansion Table has been five years in the making."
Buywood was booked to exhibit at industry trade shows, Design Show Australia, 13 to 15 June in Melbourne, and Décor + Design, 13 to 16 July, also in Melbourne. That gave them a deadline to work to.
The first step was devising the mechanism.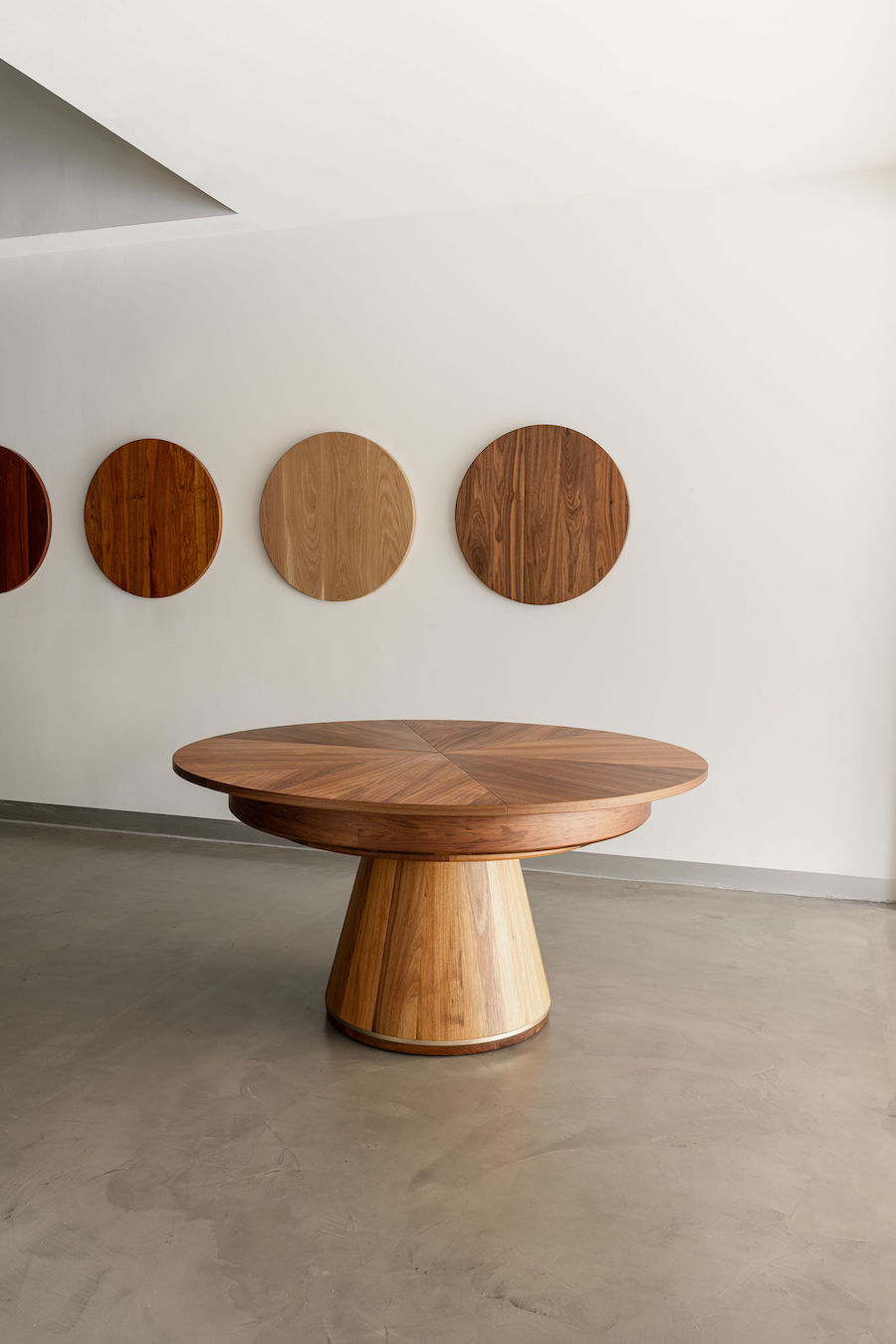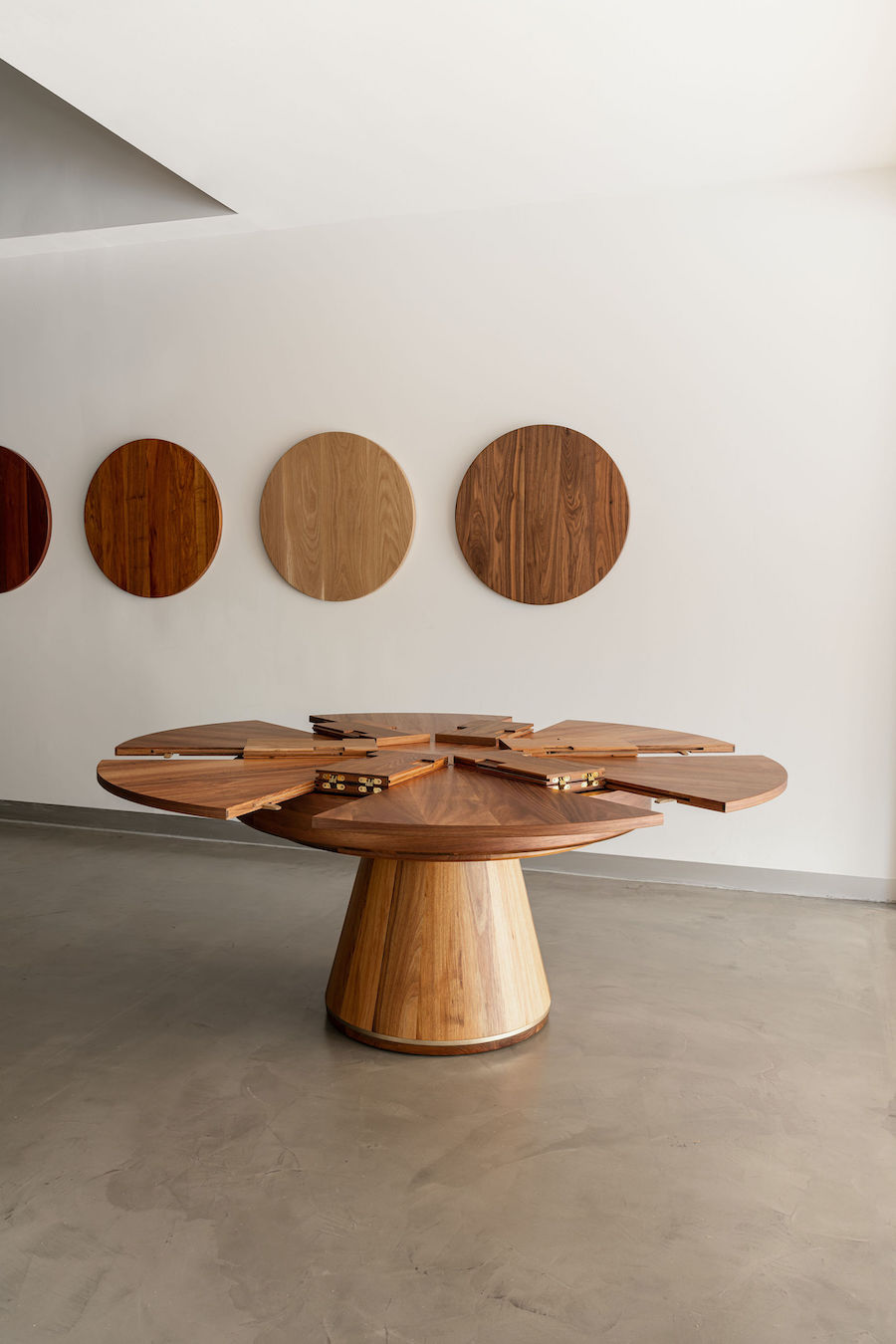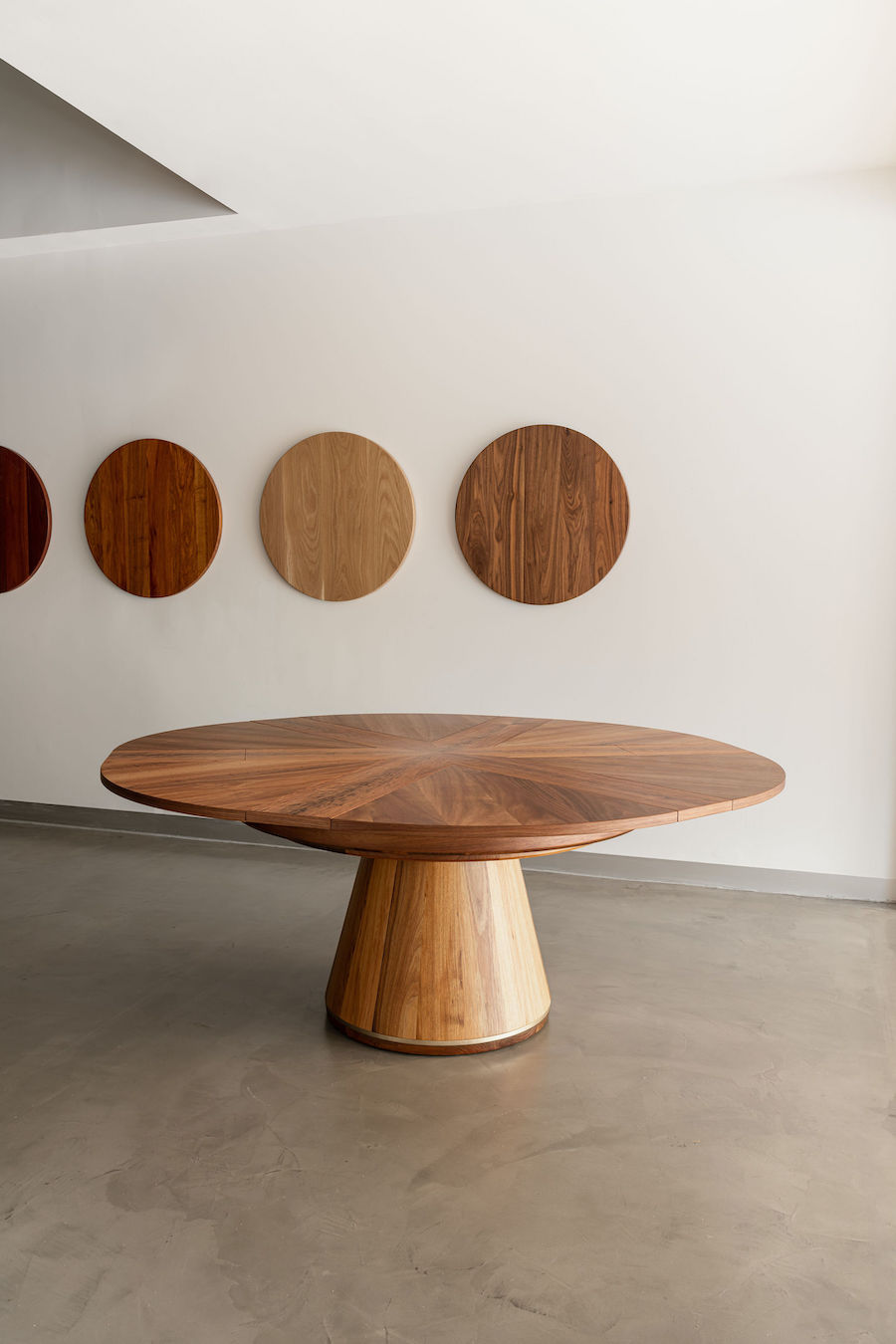 "My daughter, Elise, a Mechanical Engineer, looked at the design and rendered it on Auto CAD. From the automated version to the physical version, it took about six weeks. Nothing's off the shelf. We had to make everything ourselves."
The Alpha is a round expansion table capable of doubling its seating capacity whilst remaining circular. Each expansion leaf is stored inside the table and is manually folded into place as the top opens.
The timber used is Tasmanian blackwood, rich in colour and used in fine furniture and musical instruments, with a 2pac finish and marine grade stainless-steel hardware.
Lee says the end product is testament to their full range of artisan skills and dedication.
"During the shows, our table must have been open and shut over 1,000 times a day over three days. It was as smooth as silk. It was certainly the star of the shows and earned us high praise from industry and media."
Fresh from completing the brief for the interior and on-deck refit of a Benetti superyacht, Sarah Egan Director at Boat Style Design says, "It's so refreshing to find a furniture maker with that level of craftsmanship who rises to the challenge.
"They are accustomed to collaborating with clients on ideas, taking that thought and realising that concept into a physical thing. It's amazing. Turning dreams into reality is what I do, and craftspeople like the efficient, inspired professionals at Buywood make it easier. They are part of that bigger journey."
To get in touch email or phone 0417 196 427 .