The 2021 Sail Melbourne regatta is set to bring some excitement and on-water action to kick off the calendar year of racing.
Held from 12th January 2022 until 17th January 2022, sailors are looking forward to making up for lost time on Port Phillip following the cancellation of the event in 2021 due to COVID.
Hosted jointly by the Royal Yacht Club of Victoria and Royal Brighton Yacht Club and supported by Mordialloc Sailing Club, Black Rock Yacht Club and Hobson's Bay Yacht Club, the event will attract competitors from around Australia.
Over 20 classes will be participating in Sail Melbourne 2022 – everything from juniors through to Paralympic and Olympic classes.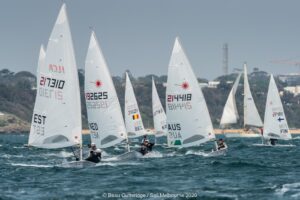 A special feature of this year's event will be the inclusion of different foiling classes, including the inaugural appearance at Sail Melbourne of the iQFOil, Wind Foil and WingFoils.
"It's astonishing to watch these Foilers in action when the wind gets up" said Principal Race Officer Stephen Aulich. "The speeds they get up to are breathtaking, and they almost seem to have found ways around the laws of physics".
Matt Wearn had the sailing community cheering from a far when he assured the Olympic Gold medal in the ILCA 7 prior to the medal race at the Tokyo 2020 Olympic Games. Wearn has taken a few months away from racing since the Games, but will make his comeback at Sail Melbourne.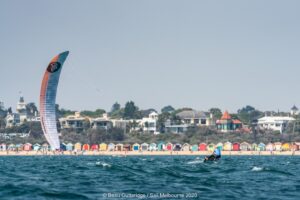 Nia Jerwood will also return to racing at Sail Melbourne after helming Australia's Women's 470 team at the Tokyo Olympics. However, the 470 class looks slightly different since it has moved from separated gender classes to a mixed gender class in anticipation for the adjusted format at the Paris 2024 Olympic Games.
The safe and efficient delivery of an event such as this requires a legion of volunteers, and these too will be drawn from around Australia. To support their development, a Race Officer's seminar will be held at RBYC on the evening of Wednesday 12th January.
Find out more about the Sail Melbourne 2022 on the event website.