The Marina Industries Association (MIA) has announced The Jetty Specialist has elevated its support of the marina industry by becoming a Silver Sponsor of the MIA.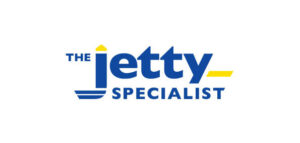 A family-owned and operated business based on the Sunshine Coast, Queensland, for more than three decades The Jetty Specialist has constructed high quality marine structures including pontoons, piles, jetties, footbridges, marinas and boardwalks.
Operating nationally, The Jetty Specialist is a trusted business in the commercial and residential marina sector, offering a huge range of products and design solutions that can be easily adapted to project-specific requirements.
MIA CEO Suzanne Davies said marina builders like The Jetty Specialist are the backbone of the marina industry.
"The MIA, and the broader industry, enjoy very generous support from marina builders with most of the major players actively involved in supporting the MIA's work. After coming on board as a Bronze Sponsor, it is great to see them lift their commitment to provide further support for the industry."
In a further signal of their intentions, The Jetty Specialist recently appointed Adrian Langford as Business Development Manager who has been very active in his engagement with industry.
General Manager, Jacob Morris, said the marina industry is thriving under the guidance of the MIA.
"We are proud to provide greater support elevating our sponsorship level to Silver, we know the important contributions the Association makes to improve the industry through the various accreditations and services it offers. Our team at The Jetty Specialist look forward to continuing to promote the importance of a healthy marina industry through our deeper partnership."
Morris explains The Jetty Specialist team is proud of its products.
"Our structures are often a guest, customer or employee's first impression of the marina industry. With one of the largest pontoon manufacturing facilities in Australia, The Jetty Specialist looks forward to furthering our support of the marina industry."
Developing the marina industries through education, accreditation and research.
Davies commented that becoming an industry sponsor is "a great way for suppliers to remain 'top of mind' and to ensure exposure in our growing industry". In a recent MIA Member survey, it was reported that nearly 64 per cent of members would actively consider MIA sponsors when making purchasing and acquisition decisions.
"The MIA looks forward to this stronger and mutually beneficial partnership with The Jetty Specialist," Davies said.
Details of all MIA sponsors and partners can be found on the MIA website.
For a sponsorship prospectus, contact Suzanne Davies at the MIA at