In this high-tech, ever evolving world we live in, robots are really starting to have an impact. Underwater robots (drones or ROVs) are no different, and these machines are aiding the marine industry in remarkable ways.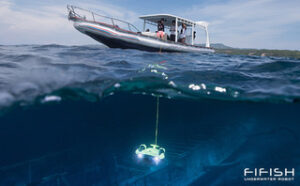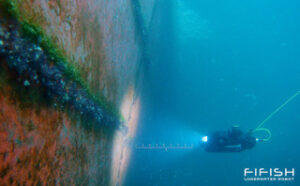 Impressive applications include biosecurity checks off shore, in-water hull surveys, infrastructure observations, maritime search and rescue, as well as bathymetric surveying, and this is just the tip of the iceberg. The uses are limited only by the imagination.
These remotely operated vehicles (ROVs), piloted similarly to aerial drones, get you below the surface in seconds and provide 4K live video feed with up to 3 viewers (on their own devices) simultaneously and can reach depths of up to 350m.
Amazingly, they can even be controlled over 5G or wifi, in an office miles away from the actual drone itself.
Commercial users in salvage, dredging and ports authorities are embracing this technology as well as scientists, researchers, fishermen and recreational boat owners.
Key benefits include:
Safety – reduce risk of divers in difficult situations
Efficiency – Can assess an underwater situation in an instant while multiple people can view the live footage, providing for better
decision making
High Definition Camera – 4k video captures the detail required to make informed decisions
Achieve dive times of up to 4 hours or more
Achieve depths of up 350m
Tools and attachments available to expand the uses of the drones
Underwater Drones come in different shapes and sizes to suit various applications and each have tools and accessories that can be attached to achieve different outcomes. Some can handle multiple payloads, allowing multitasking in a single dive.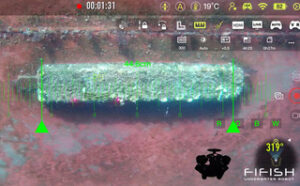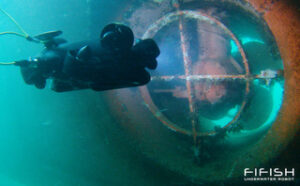 Certain of these robots can be easily programmed to scan a vessel hull in a systematic pattern to ensure nothing is missed, while compensating for currents, and with the use of AI filters to reduce backscatter from plankton, the image quality is sensational. Where visibility is an issue, sonar is used to produce images that get the job done.
So if you're thinking marine safety, think underwater drones.
Underwater Australasia is the exclusive importer/distributor of Qysea ROVs and accessories. With two service centres here in Australia, and a company committed to excellence, you're in safe hands Underwater.
https://underwater.com.au/shop/manufacturer/qysea-underwater-drone.html